Rome Police Reform and Reinvention Collaborative
Comments regarding the Rome Police Reform and Reinvention Collaborative should be submitted to policereform@romepd.com
Community Coming Together
Project Fibonacci is Proud to be a part of The Community Coming Together Free Food Distribution!
For those in need we will be teaming up with Food Bank of CNY and St. John The Baptist Church, 210 East Dominick St, Rome NY.,  with Food Boxes provided by Food Bank of CNY.
The Rome City Police Department is looking for a local man on criminal charges including Assault in the 2nd degree. 47-year-old Barron J. Robinson is this week's Mohawk Valley Crime Stoppers Wanted Person of the Week.
Robinson is wanted on charges of Assault in the 2nd degree – 1 count, a class D felony, and Menacing on the 2nd degree, an A Misdemeanor, according to Detective Commander Kevin James of the Rome City Police.
If you have questions please contact the Rome Police Department at (315) 339-7780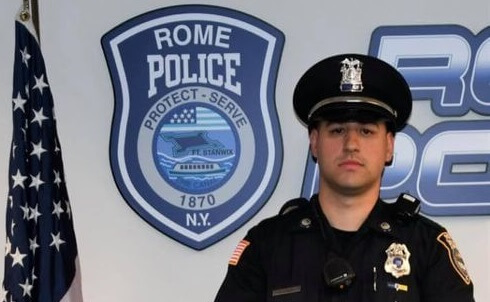 Patrolman Joseph Longo
Member of the Force: 7 Years
Patrolman Longo's situational awareness and attention to detail directly led to the recovery of an illegal handgun and a quantity of narcotics.

Winter Car Seat Safety Tips
Bulky clothing like winter coats and snowsuits should not be worn underneath the harness of a car seat. But there are things you can do to keep your little ones warm and safely buckled in their car seats during the winter! Tips on other ways to keep your child warm on the road: