Rome Police Reform and Reinvention Collaborative
Comments regarding the Rome Police Reform and Reinvention Collaborative should be submitted to policereform@romepd.com
Rome Police Department presents: A night with santa
Come have your child's picture taken with Santa on Wednesday, December 15, 2021 at Redeemer Church. Redeemer Church located at 129 N Washington Street will be hosting the Rome Police Department's "A Night with Santa" event. The event will be from 5PM till 7PM, hope to see you there!!
Utica Police are asking for the public's help in finding a man wanted on more than 10 bench warrants. 29 year old Jamie S. Wright of Utica is facing charges of Harassment, Criminal Mischief, Criminal Contempt 2nd Degree, stemming from alleged domestic violence incidents in the city of Utica, according to Utica Police Sgt. Michael Curley.
If you have questions please contact the Rome Police Department at (315) 339-7780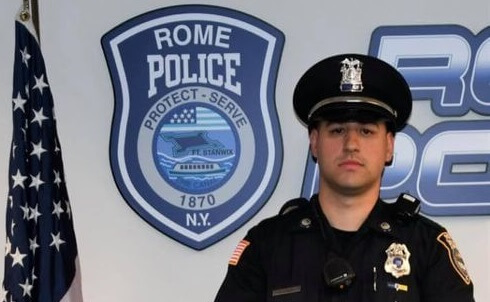 Patrolman Joseph Longo
Member of the Force: 7 Years
Patrolman Longo's situational awareness and attention to detail directly led to the recovery of an illegal handgun and a quantity of narcotics.

When can you move your child out of a booster seat?
Most parents are unsure when the correct time to move their child from a booster seat to a seatbelt is.  Here's a video to help clarify.