The primary goal of the patrol division is to protect and preserve life and property.  Officers assigned to the patrol division  are committed to maintaining a safe community as well as to serve and protect in a professional manner.  Currently, there are forty-five officers assigned to patrol.  These officers utilize marked patrol cars as well as foot patrol, bike patrol , A.T.V. and snowmobile's  in the course of their duties and respond to calls for service throughout the City of Rome.
The area of patrol covers approximately 15.625  square miles and is patrolled twenty-four hours a day.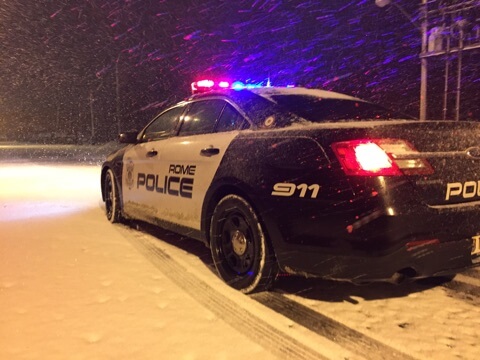 Dominic J. Corigliano
Captain
301 N. James Street
Rome, NY 13440
Phone: (315) 339-7701
coriglianod@romepd.com
Rome Police Reform and Reinvention Collaborative
Comments regarding the Rome Police Reform and Reinvention Collaborative should be submitted to policereform@romepd.com
New York State law requires all drivers and passengers wear seat belts, regardless of where they sit in the vehicle. Further, stretch limousines already on the road will be required to include seatbelts at every seat by January 2023.
Officer Exam Announcement
This position is responsible for the enforcement of laws and ordinances and protection of lives and property in a designated area of an assigned shift; does related work as required. Duties consist primarily of routine patrol tasks, assisting in investigation of criminal offenses and the apprehension of criminals.