The primary goal of the patrol division is to protect and preserve life and property.  Officers assigned to the patrol division  are committed to maintaining a safe community as well as to serve and protect in a professional manner.  Currently, there are forty-five officers assigned to patrol.  These officers utilize marked patrol cars as well as foot patrol, bike patrol , A.T.V. and snowmobile's  in the course of their duties and respond to calls for service throughout the City of Rome.
The area of patrol covers approximately 15.625  square miles and is patrolled twenty-four hours a day.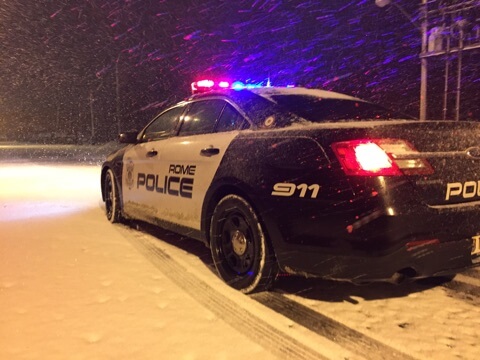 Dominic J. Corigliano
Captain
301 N. James Street
Rome, NY 13440
Phone: (315) 339-7701
coriglianod@romepd.com
Rome Police Reform and Reinvention Collaborative
Comments regarding the Rome Police Reform and Reinvention Collaborative should be submitted to policereform@romepd.com
Rome Police Department presents: A night with santa
Come have your child's picture taken with Santa on Wednesday, December 15, 2021 at Redeemer Church. Redeemer Church located at 129 N Washington Street will be hosting the Rome Police Department's "A Night with Santa" event. The event will be from 5PM till 7PM, hope to see you there!!
Utica Police are asking for the public's help in finding a man wanted on more than 10 bench warrants. 29 year old Jamie S. Wright of Utica is facing charges of Harassment, Criminal Mischief, Criminal Contempt 2nd Degree, stemming from alleged domestic violence incidents in the city of Utica, according to Utica Police Sgt. Michael Curley.