The mission of the Rome Police Department is to protect life and property, prevent crime, and detect and arrest offenders. This shall be accomplished by enforcing all federal, state, and local laws over which this Department has jurisdiction.
This Department is committed to service and taking positive action to maintain high standards in response to the community we serve. It is crucial that all the Officers of the Rome Police Department remember that in the execution of this mission, they shall respect and protect the rights of individuals and perform this mission with honesty, courage, fidelity, and sound judgment.
The officers of the Rome Police Department must seek and preserve public confidence by acting in a fair and impartial manner at all times, thereby protecting the constitutional rights of all persons.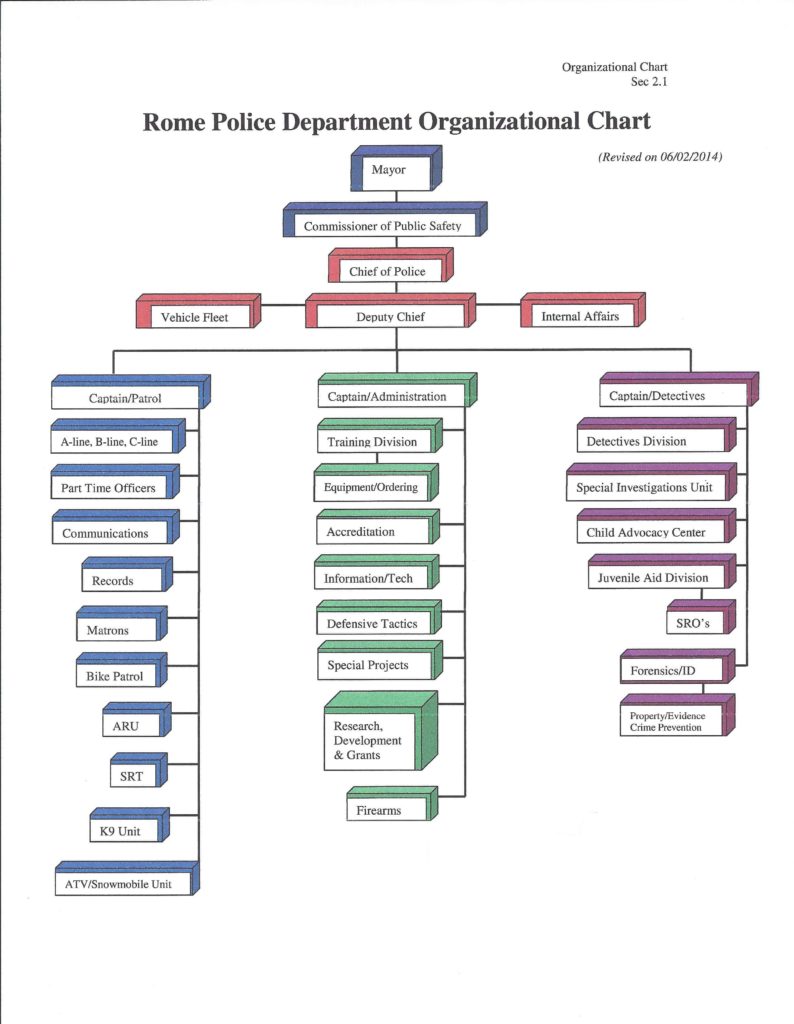 Rome Police Department
301 North James Street
Rome, NY 13440
Phone: (315) 339-7780

Rome Police Reform and Reinvention Collaborative
Comments regarding the Rome Police Reform and Reinvention Collaborative should be submitted to policereform@romepd.com
New York State law requires all drivers and passengers wear seat belts, regardless of where they sit in the vehicle. Further, stretch limousines already on the road will be required to include seatbelts at every seat by January 2023.
Officer Exam Announcement
This position is responsible for the enforcement of laws and ordinances and protection of lives and property in a designated area of an assigned shift; does related work as required. Duties consist primarily of routine patrol tasks, assisting in investigation of criminal offenses and the apprehension of criminals.