The Juvenile Aid Division handles all incidents and issues that involve persons who are under the age of sixteen and unemancipated.  This includes all criminal incidents with juvenile offenders or victims and also many non-criminal matters that require police intervention.  Juvenile investigators are trained to investigate crimes with a particular emphasis on prosecution when indicated and rehabilitation when possible.
Youthful offenders are treated with special safeguards and procedures that assess the seriousness of each offense and determine the precise course of action that best suits the offenders and the community.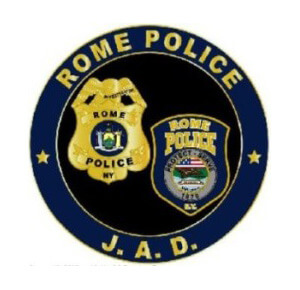 Scott Hoag
Sergeant
301 N. James Street
Rome, NY 13440
Phone: (315) 339-7714
hoags@romepd.com
Rome Police Reform and Reinvention Collaborative
Comments regarding the Rome Police Reform and Reinvention Collaborative should be submitted to policereform@romepd.com
New York State law requires all drivers and passengers wear seat belts, regardless of where they sit in the vehicle. Further, stretch limousines already on the road will be required to include seatbelts at every seat by January 2023.
Officer Exam Announcement
This position is responsible for the enforcement of laws and ordinances and protection of lives and property in a designated area of an assigned shift; does related work as required. Duties consist primarily of routine patrol tasks, assisting in investigation of criminal offenses and the apprehension of criminals.