The Forensic Unit is utilized at crime scenes for the purpose of evidence collection and preservation. Currently, there are eight members assigned to this unit. The main focus of unit members is to respond to the scenes of crimes and major incidents and perform crime scene investigations. This unit utilizes the latest scientific equipment and its members receive training in all areas of crime scene investigation and evidence collection on a continuous basis.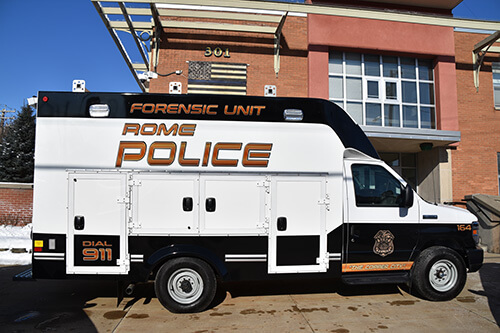 Eric Stevens
Sergeant
301 N. James Street
Rome, NY 13440
Phone: (315) 339-7711
stevensea@romepd.com
Rome Police Reform and Reinvention Collaborative
Comments regarding the Rome Police Reform and Reinvention Collaborative should be submitted to policereform@romepd.com
Rome Police Department citizen's Police Academy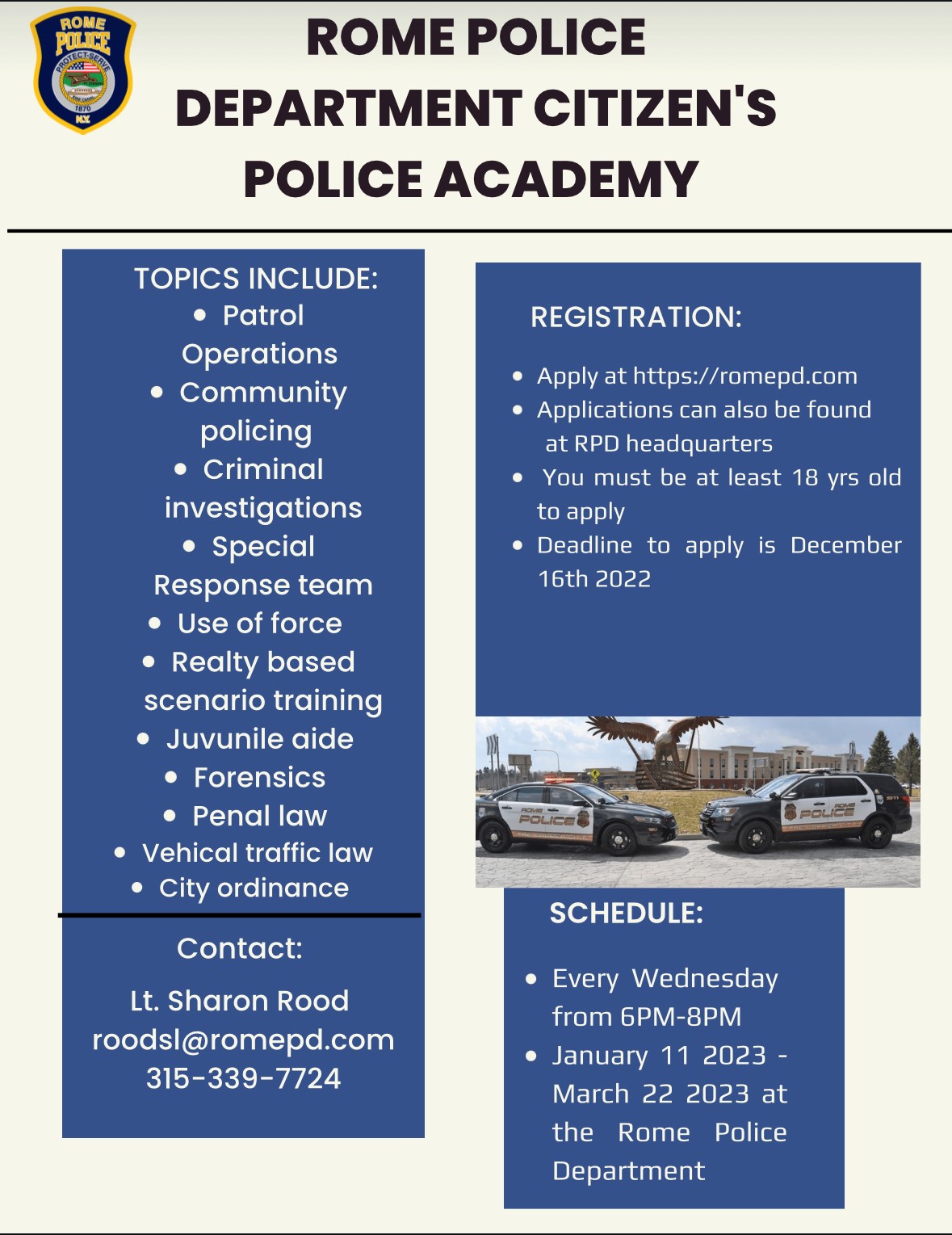 Mohawk Valley Crime Stoppers and Utica Police are asking for people to share information on the whereabouts of this week's Wanted Person of the Week.
UPD is looking for 55-year-old Robert Watson on a warrant stemming from a charge of Criminal Possession of a Weapon in the third degree (a class D felony). The incident stems from a domestic incident that occurred in west Utica in November of 2022.