Neighborhood Watch is one of the most effective and least costly ways to prevent crime and reduce fear.  Neighborhood Watch fights the isolation that crime both creates and feeds upon.  It forges bonds among area residents and its success is hinged on improving communications between neighbors and achieving and sustaining an appropriate level of neighborhood involvement to a point where the neighbors realize and/or achieves prevention of burglaries and other property crimes.
Any community resident can join; young and old, single and married, renter and homeowner.
A few concerned residents, a community organization, or a law enforcement agency can spearhead the efforts to organize a Watch.
Members may learn how to make their homes more secure, watch out for each other and the neighborhood, and report activities that raise their suspicions to their local police agency.
You can form a Watch group around any geographical unit: a block, apartment, park, business area, public housing complex, and offices.
Watch groups are not vigilantes.  They are extra eyes and ears for reporting crime and helping neighbors.  Neighborhood Watch helps build pride and serves as a springboard for efforts that address community concerns.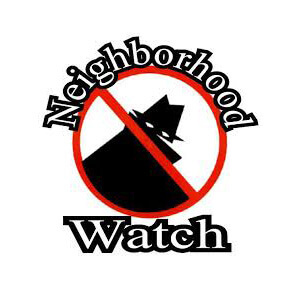 Eric Stevens
Patrolman
301 N. James Street
Rome, NY 13440
Phone: (315) 339-7722
stevensea@romepd.com
Rome Police Reform and Reinvention Collaborative
Comments regarding the Rome Police Reform and Reinvention Collaborative should be submitted to policereform@romepd.com
New York State law requires all drivers and passengers wear seat belts, regardless of where they sit in the vehicle. Further, stretch limousines already on the road will be required to include seatbelts at every seat by January 2023.
Officer Exam Announcement
This position is responsible for the enforcement of laws and ordinances and protection of lives and property in a designated area of an assigned shift; does related work as required. Duties consist primarily of routine patrol tasks, assisting in investigation of criminal offenses and the apprehension of criminals.