Special Investigations Unit (SIU)
The Special Investigations Unit is a highly specialized unit that is comprised of detectives who are trained in the investigation, recognition, and testing of illegal substances; namely, narcotics.  The unit focuses mainly on narcotic investigations throughout the City of Rome, both inside and outside districts.  S.I.U. will also conduct any other investigations that they are assigned by the Chief of Police.
All members are a part of the Oneida County Drug Task Force which gives the members the status of Special Deputy with the Oneida County Sheriff's Office. This allows them to conduct narcotic investigations throughout Oneida County.  The members of S.I.U. are task force members with the Syracuse D.E.A. Resident Office, which allows them to conduct investigations throughout the United States if necessary.
Contact: (315) 339-7749 - Drug Tip Hotline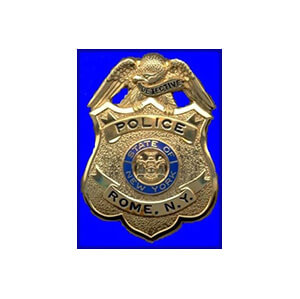 Drug Tip Hotline
Phone: (315) 339-7749
Rome Police Reform and Reinvention Collaborative
Comments regarding the Rome Police Reform and Reinvention Collaborative should be submitted to policereform@romepd.com
Rome Police Department presents: A night with santa
Come have your child's picture taken with Santa on Wednesday, December 15, 2021 at Redeemer Church. Redeemer Church located at 129 N Washington Street will be hosting the Rome Police Department's "A Night with Santa" event. The event will be from 5PM till 7PM, hope to see you there!!
Utica Police are asking for the public's help in finding a man wanted on more than 10 bench warrants. 29 year old Jamie S. Wright of Utica is facing charges of Harassment, Criminal Mischief, Criminal Contempt 2nd Degree, stemming from alleged domestic violence incidents in the city of Utica, according to Utica Police Sgt. Michael Curley.