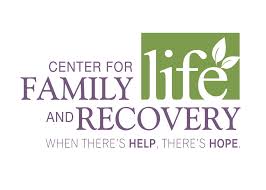 In this section, you will find a variety of information about heroin. If you are interested in becoming involved with the local efforts to combat heroin please feel free to contact:
Jodi Warren
Prevention Coordinator
Center for Family Life and Recovery, Inc.
502 Court Street, Suite 401
Utica, New York 13502
Phone: 315.768.2643
Fax: 315.733.1789
Email: jwarren@cflrinc.org
Visit site: www.WhenTheresHelpTheresHope.com
ONEIDA COUNTY SHARPS DISPOSAL LOCATIONS
Mohawk Valley Health System (MVHS)
FSLH Energy Center Located on the St. Luke's Campus
1656 Champlin Ave, New Hartford NY 13413
Monday-Sunday, 7 AM-3 PM
Center for Rehabilitation and Continuing Care Services (CRCCS) (St. Luke's Campus)
1650 Champlin Ave, Utica NY 13502
Monday-Sunday, 7 AM-3 PM
St. Elizabeth Medical Center (SEMC) Hospital Services Department (In the Basement)
2209 Genesee St, Utica NY 13501
Monday-Friday, 8 AM-4 PM
*Please bring items in a puncture-proof container, clearly marked "sharps". For more information call the FSLH Energy Center at 315-624-6186 or SEMC Hospital Services at 315-801-8249.
Rome Memorial Hospital (At the information desk in the front lobby)
1500 N James St, Rome NY 13440
Monday-Sunday 6 AM-11 PM
(Sharps must be in appropriate containers and labeled "sharps". If you have any questions please call 315-338-7000)
301 N. James Street
Rome, NY 13440
Phone: (315) 339-7780

Rome Police Reform and Reinvention Collaborative
Comments regarding the Rome Police Reform and Reinvention Collaborative should be submitted to policereform@romepd.com
New York State law requires all drivers and passengers wear seat belts, regardless of where they sit in the vehicle. Further, stretch limousines already on the road will be required to include seatbelts at every seat by January 2023.
Officer Exam Announcement
This position is responsible for the enforcement of laws and ordinances and protection of lives and property in a designated area of an assigned shift; does related work as required. Duties consist primarily of routine patrol tasks, assisting in investigation of criminal offenses and the apprehension of criminals.