In the course of routine patrol, the Rome Police Department relies on the use of a number of specific vehicle models and makes. The department utilizes Ford Police Taurus, Ford Explorers, a Ford F-150, and Dodge Chargers as the primary patrol vehicles. Patrol vehicles are equipped with radar, mobile data terminals (MDTs), and other emergency-related equipment.
In 2014, the Rome Police Department added the VIPER to its fleet. The VIPER is an armored vehicle equipped with surveillance cameras capable of streaming live video back to headquarters and to officers on the street. The VIPER is placed at various trouble spots throughout the city in an effort to curb quality-of-life issues. In 2018, a new Harley Davidson Road King motorcycle was added to the fleet. It is utilized for traffic enforcement and community events.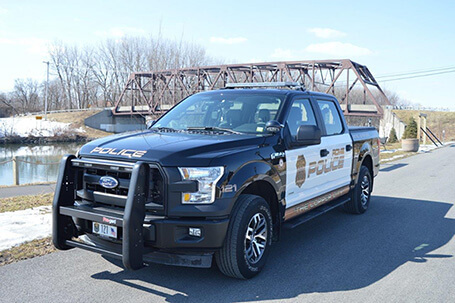 301 N. James Street
Rome, NY 13440
Phone: (315) 339-7780

Rome Police Reform and Reinvention Collaborative
Comments regarding the Rome Police Reform and Reinvention Collaborative should be submitted to policereform@romepd.com
The Rome Police Department announces the return of Law Enforcement Day on July 23, 2022.
Oneida City Police are looking for a 54-year-old white male who is wanted on charges of sexual assault, according to Sgt. Mike Burgess of the Oneida City Police Criminal Investigations Division.
Police say Michael A. Merrill, who's residence is unknown is wanted through a bench warrant that includes Sex Abuse 1st which is a class D felony.
Burgess says that Merrill's charges include:
Forcible Touching (class A Misdemeanor)
Endangering the Welfare of a Child (class A Misdemeanor)
Police say the incident occurred in July of this year at a residence in the City of Oneida.
Police are asking for calls and tips to be made to the Mohawk Valley Crime Stoppers tip line, anonymously at 1-866-730-8477.