Welcome to the Rome Police Department website. As a New York State accredited law enforcement agency, we are committed to providing our citizens with up-to-date information, available police services, and statistical information.
Members of the police department are committed to providing the citizens and visitors of Rome a safe environment to live in, and an inviting community to visit. Our police officers are members of the community they serve, and they do so with pride, professionalism, and integrity.
The Rome Police Department is always searching for new and innovative ways to improve our operations. We provide our officers with the most current training, equipment, and technology, which enable them to provide you with the finest police services available.
We should all strive to improve the quality of life in the communities in which we live and raise our families. It is our hope that with the addition of this invaluable tool to the community, we can further improve the communication and cooperation between the police and those members of the public we serve. Thank you for visiting our website.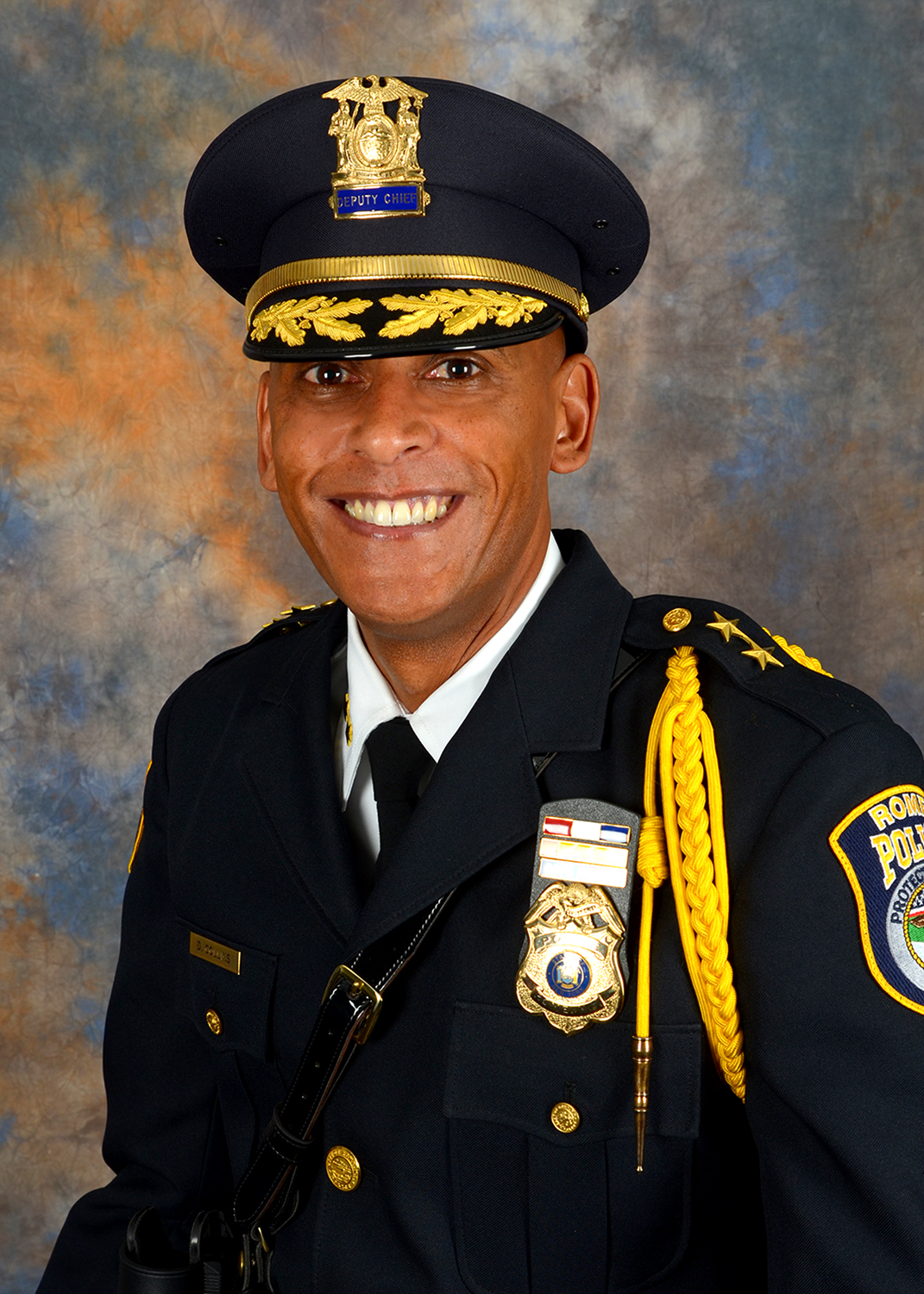 David J. Collins
Chief of Police
301 N. James Street
Rome, NY 13440
Phone: (315) 339-7705
Collinsd@romepd.com
Rome Police Reform and Reinvention Collaborative
Comments regarding the Rome Police Reform and Reinvention Collaborative should be submitted to policereform@romepd.com
The Rome Police Department announces the return of Law Enforcement Day on July 23, 2022.
Oneida City Police are looking for a 54-year-old white male who is wanted on charges of sexual assault, according to Sgt. Mike Burgess of the Oneida City Police Criminal Investigations Division.
Police say Michael A. Merrill, who's residence is unknown is wanted through a bench warrant that includes Sex Abuse 1st which is a class D felony.
Burgess says that Merrill's charges include:
Forcible Touching (class A Misdemeanor)
Endangering the Welfare of a Child (class A Misdemeanor)
Police say the incident occurred in July of this year at a residence in the City of Oneida.
Police are asking for calls and tips to be made to the Mohawk Valley Crime Stoppers tip line, anonymously at 1-866-730-8477.