Welcome to the Rome Police Department website. As a New York State accredited law enforcement agency, we are committed to providing our citizens with up-to-date information, available police services, and statistical information.
Members of the police department are committed to providing the citizens and visitors of Rome a safe environment to live in, and an inviting community to visit. Our police officers are members of the community they serve, and they do so with pride, professionalism, and integrity.
The Rome Police Department is always searching for new and innovative ways to improve our operations. We provide our officers with the most current training, equipment, and technology, which enable them to provide you with the finest police services available.
We should all strive to improve the quality of life in the communities in which we live and raise our families. It is our hope that with the addition of this invaluable tool to the community, we can further improve the communication and cooperation between the police and those members of the public we serve. Thank you for visiting our website.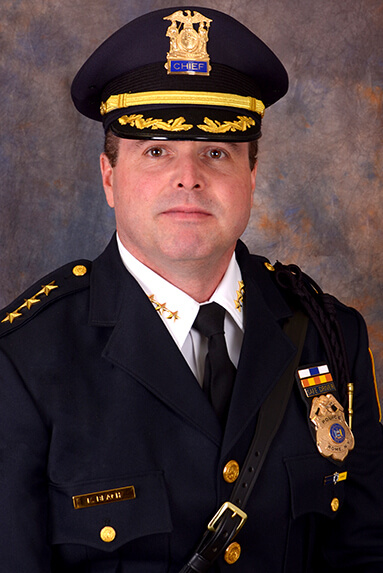 Kevin C. Beach
Chief of Police
301 N. James Street
Rome, NY 13440
Phone: (315) 339-7705
beachk@romepd.com
Rome Police Reform and Reinvention Collaborative
Comments regarding the Rome Police Reform and Reinvention Collaborative should be submitted to policereform@romepd.com
New York State law requires all drivers and passengers wear seat belts, regardless of where they sit in the vehicle. Further, stretch limousines already on the road will be required to include seatbelts at every seat by January 2023.
Officer Exam Announcement
This position is responsible for the enforcement of laws and ordinances and protection of lives and property in a designated area of an assigned shift; does related work as required. Duties consist primarily of routine patrol tasks, assisting in investigation of criminal offenses and the apprehension of criminals.