The Rome Police Department's Mountain Bike Patrol has been a community policing operation since its inception in 1995.  The objective of this unit is to patrol areas of the city that are not accessible to patrol vehicles.  City parks, recreation areas, school grounds and the Mohawk River trail system are some of the locations that are patrolled by bicycle.  The mountain bike patrol is a great benifit to both the community and the police department as it allows the police officer to interact directly with the public and also expands the patrol capabilities of the police department.
Members of this unit also conduct presentations and exhibitions for many community and civic groups throughout the city.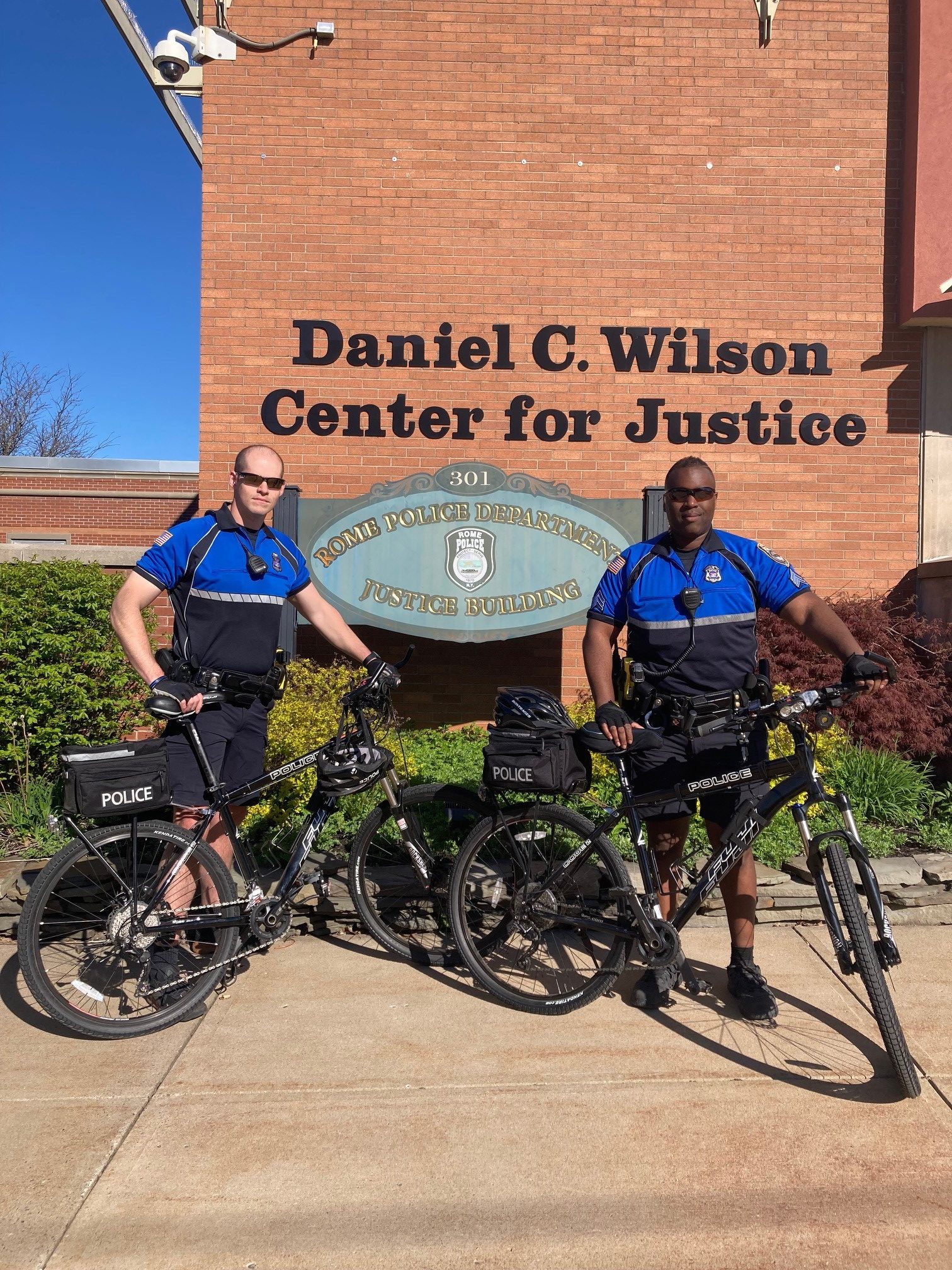 James Richardson
Sergeant
301 N. James Street
Rome, NY 13440
Phone: (315) 339-7700
richardsonj@romepd.com
Rome Police Reform and Reinvention Collaborative
Comments regarding the Rome Police Reform and Reinvention Collaborative should be submitted to policereform@romepd.com
The Rome Police Department announces the return of Law Enforcement Day on July 23, 2022.
Oneida City Police are looking for a 54-year-old white male who is wanted on charges of sexual assault, according to Sgt. Mike Burgess of the Oneida City Police Criminal Investigations Division.
Police say Michael A. Merrill, who's residence is unknown is wanted through a bench warrant that includes Sex Abuse 1st which is a class D felony.
Burgess says that Merrill's charges include:
Forcible Touching (class A Misdemeanor)
Endangering the Welfare of a Child (class A Misdemeanor)
Police say the incident occurred in July of this year at a residence in the City of Oneida.
Police are asking for calls and tips to be made to the Mohawk Valley Crime Stoppers tip line, anonymously at 1-866-730-8477.